Projects
Project Archive
We're proud of every site we've built. A complete list of our clients' sites is provided for you to browse, and on this page we've selected sites that showcase particular features.
design.construction.home ltd
Launched: 22nd Sep 2006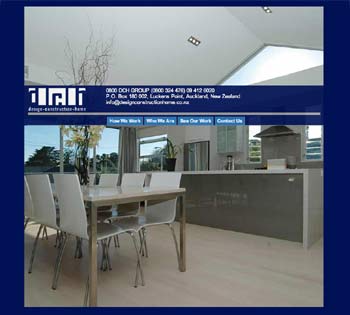 Boutique home designers/builders design.construction.home are proud of every house they build. They have a fine array of awards to speak to the quality of their work, but in the end it's the houses which speak for them. Their web site lets you see some of their fine work -- you may wnat to keep them in mind for your dream house project.
Visit Site: http://www.designconstructionhome.co.nz/
Category: Housing
Site Feature: