Projects
Project Archive
We're proud of every site we've built. A complete list of our clients' sites is provided for you to browse, and on this page we've selected sites that showcase particular features.
Staying in Tune
Launched: 2nd Feb 2006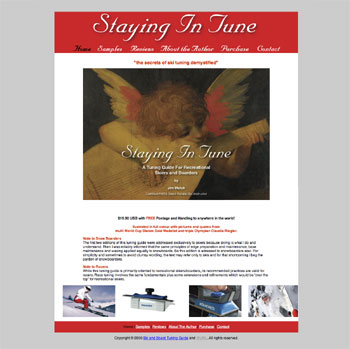 Masters skier Jim Mutch, a certified PMTS direct parallel ski instructor, has written a straightforward, user-friendly guide full of practice advice about ski and snowboard tuning for the recreational skier and snowboarde. Available on the site as an ebook or printed book.
Visit Site: http://www.skiandboardtuning.com/
Categories: Sports, Publishing