Projects
Project Archive
We're proud of every site we've built. A complete list of our clients' sites is provided for you to browse, and on this page we've selected sites that showcase particular features.
Ourgodnus Publishing
Launched: 4th Apr 2006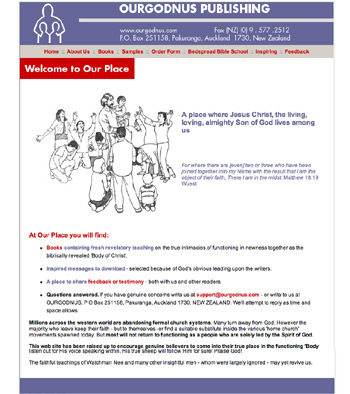 alt.Christian book publishers Ourgodnus Publishing asked for a fresh, clean, fast-loading web site which would help them to reach their international market and take orders online at the lowest possible cost. They chose to process transactions via PayPal's "Request Payment" option.
Visit Site: http://www.ourgodnus.com
Category: Publishing